Convert files to different character encodings - UNIVERT
Do you have ASCII files which you need to convert to UTF-8 files? No problem,
Univert
can do it. Univert is a command line java tool programmed for converting files or even entire directories to a different character set. Univert supports all character encodings which Java supports, e.g. ASCII to UTF-8, UTF-8 to ASCII, ISO-8859-1 to UTF-8 etc.
To learn more about the usage of this programm, please refer to the short
documentation
.
You can purchase Univert for only 10 €. Please contact us at
to order this tool. We will send you an order ID along with our european IBAN/BIC number for a bank transaction. Please make sure to supply this order ID with your bank transaction so we can assign the payment to your e-mail address. After reception of the money, we will immediately send a download link for Univert to the e-mail address which your order was sent from.
Here you can see a screenshot of Univert in action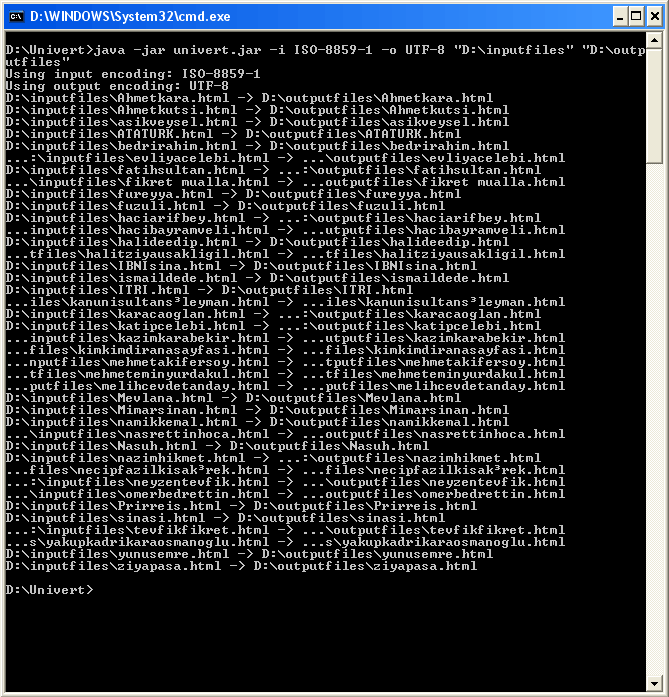 Univert converting html files from ISO-8859-1 to UTF-8
Last edited: August 1st, 2010